Are you looking for a door that looks great and holds up to the hot Texas sun? A fiberglass door may be the best option. This durable door is built for the Texas sun. It is available with a smooth finish or several different wood grain patterns that can be painted or stained. The glass options for these doors are limitless. How about an elegant ornate leaded glass for a beautiful view? Or, perhaps one with internal miniblinds that gives you options to choose the view you want. The choice is up to you.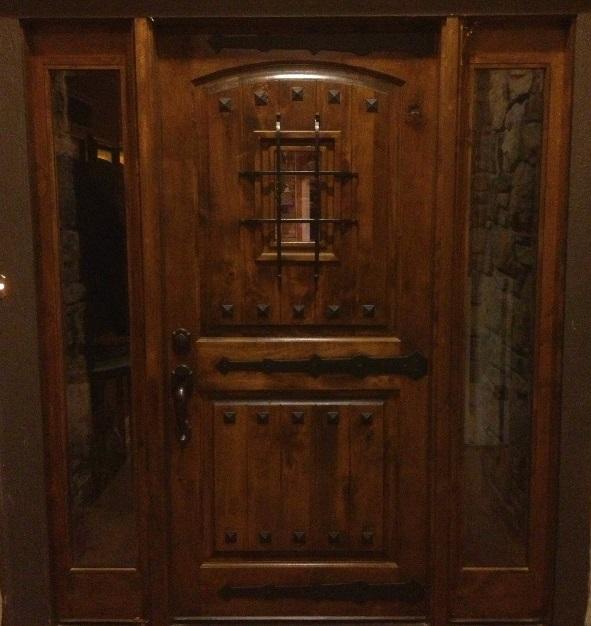 Do you love the look of a beautiful wood door? Wood doors are available in several varieties of wood and come with many glass options. However, you may want to ask yourself if your door will be protected from the rain and sun before you choose this option. If your door is not covered, this door may not be a good choice for you. These doors can be painted or stained.
Looking to spend a little less? A less expensive steel door may be the best choice. A hollow metal door makes a great utility door, but if you want a heavier duty steel door, you may want to purchase an insulated metal door. Steel doors come primed and we always recommend that steel doors be painted. Some brands do allow for staining.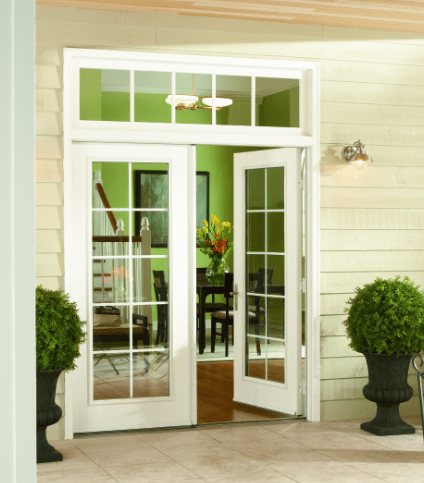 Would you like a more traditional look? Do you have plenty of space for patio doors that open inward or outward? French Patio Doors might be a great option. French doors come in fiberglass, wood, or steel and have many glass options. The most common French Doors are fiberglass doors with full view internal blinds. They generally have one side door that opens while the other stays stationary, unless it is unhinged.
Do you like the look of French doors, but have concerns about security?  Unlike French doors, patio doors have a stationary strip in the center of the two doors called a "mull strip".  This design preserves the look of French doors, but provides more security. Patio doors look like French doors, but one side does not open or close.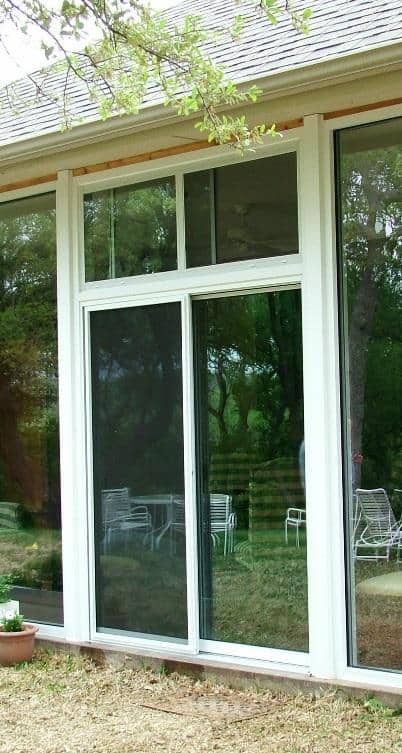 Looking for a great view? What about excellent ventilation? Sliding glass doors offer a fabulous view and allow natural light to flood interior spaces. Open the door and the sliding door will allow the breeze to flow in from outdoors. They are available in vinyl, wood, and aluminum with low E insulated and tempered glass. Colors are white, tan, and champagne.
Storm doors are made of aluminum with a powder coated finish. They offer added insulation to an entry door. With a new storm door, you can open your door at will to let the sunshine in. The glass can be clear, tinted, or insulated with low E. Colors are white, bronze, & tan.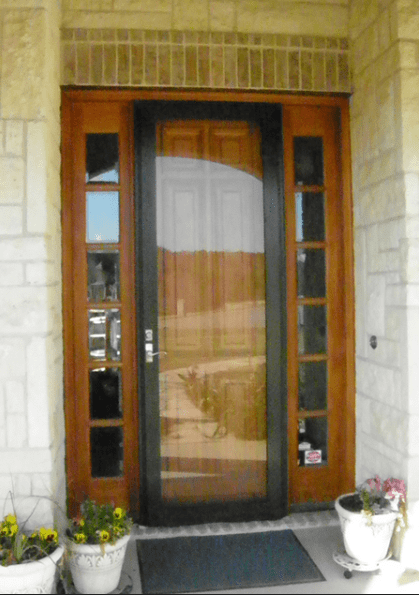 Free No-Hassle Estimates Over the Phone*
*Many residential window replacement quotes can be done over the phone. Some jobs may require an in-person inspection