Our company started in Fort Worth in 1988.  We relocated to Granbury in 2002, and changed our name to Granbury Door and Window.  We are committed to serve residential customers in Hood, Somervell, Erath, and Parker Counties. Our Commercial Team serves major clients within about 100 miles of Granbury.
We're local! Unlike many window or door companies you'll find online, we aren't a big national franchise, with a large overhead, or private equity to pay off ! We're not a Fort Worth company that adds on costs to drive past the Tarrant County line. We're locally-owned and -operated, with a 22+ year track record in the Granbury area.
You can feel confident knowing that all our employees are background checked and drug-tested.  We would not send anyone to your home that we wouldn't have in our own home.
We have a broad set of services:
Windows
Doors
Shower Enclosures
Screens
Commercial Storefront
Commercial Hardware
What you can expect from Granbury Door and Window:
Integrity and Professionalism.
Inspection and measurements prior to installation.
A free fixed-price quote, at no cost to you.
A custom package, measured to your specifications.
Well-chosen products with strong manufacturer warranty.
Projects installed by friendly, well-trained professionals.
Protection of your property and landscaping.
Complete clean-up and debris removal.
Our GDW Warranty to provide peace of mind.
What sets us Apart:
Locally-owned and operated.
Commitment to the community.
Commitment to our highly-trained staff.
Our installers are on staff, not contracted employees.
High-quality products with a 100% satisfaction guarantee.
Our Commercial Products Team has over 30 years of experience in the industry. Granbury Door and Window is familiar with the proper Life Safety, ADA, and building codes requirements – so you can be confident the job is done right. Our commercial jobs have included ground up commercial storefront construction to highly regulated safety and production environments. We've seen it all, and we're up for your projects unique challenges!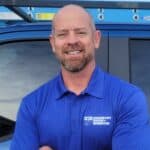 Scott Hughes
General Manager
Karl Ladesic
Shower Specialist
Danny Vick
Residential Estimator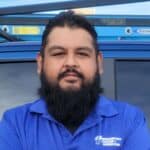 Jesse Delgado
Commercial Estimator
Mike Boberets
IT Specialist
Jacob Bostick
Dima Yefimenko
Dillon Engert
D'von Hawthorne
April Hoggard
Office Manager
Valerie Jones
Community Marketer
Cristina Ash
Finance Manager
Jenny Torres
Office Assistant
Free No-Hassle Estimates Over the Phone*
*Many residential window replacement quotes can be done over the phone. Some jobs may require an in-person inspection